XR-Game bestehend aus Poster und App.
Wie kann eine Interaktion mit einem Bild aussehen, die über das reine Betrachten hinausgeht? Ist es möglich die gezeigten Inhalte zu manipulieren und zu verändern?
"Golden Girl and the extremely dangerous lair of the Canal Gator" – ist meine Antwort auf diese Fragen – ein handgezeichneter Dungeon-Crawler, bei dem der Spieler ein kleines Mädchen durch eine schleimige Kanalisation navigieren muss.
Die Steuerung selbst ist ein Geschicklichkeitsspiel, für die es eine ruhige Hand braucht. Die spielrelevanten Informationen finden sich zum Teil auf dem Poster, zum Teil auf dem Smartphone und müssen vom Spieler zusammengeführt werden.
Wechselspiel zwischen AR und Print
Der Reiz des Spiels liegt in der Aufteilung der Inhalte. Der Spieler muss die Informationen auf dem Poster mit den AR-Szenen verbinden, um die Fallen zu umegehen.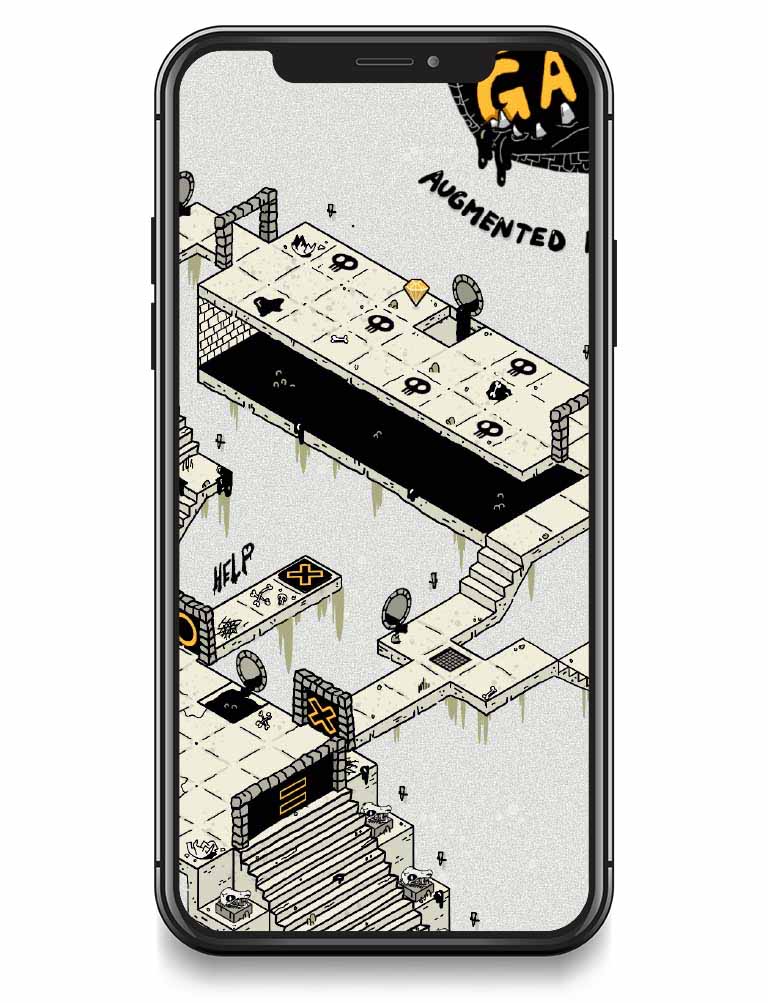 Print Ansicht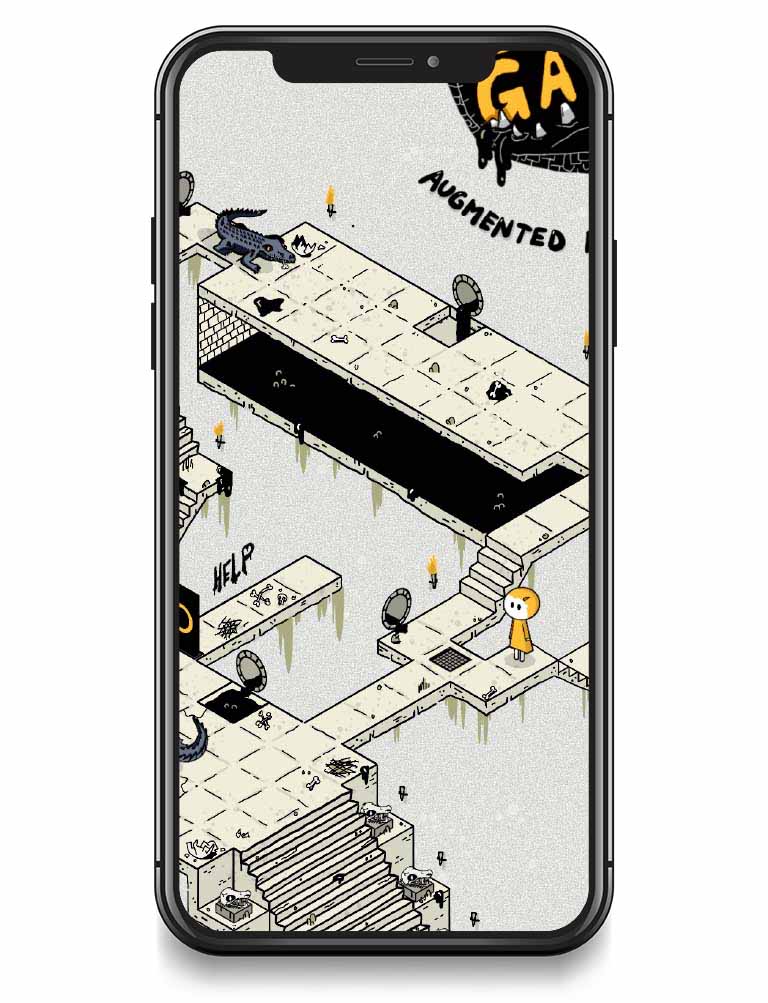 AR Ansicht
Die wichtigsten Szenen im Überblick